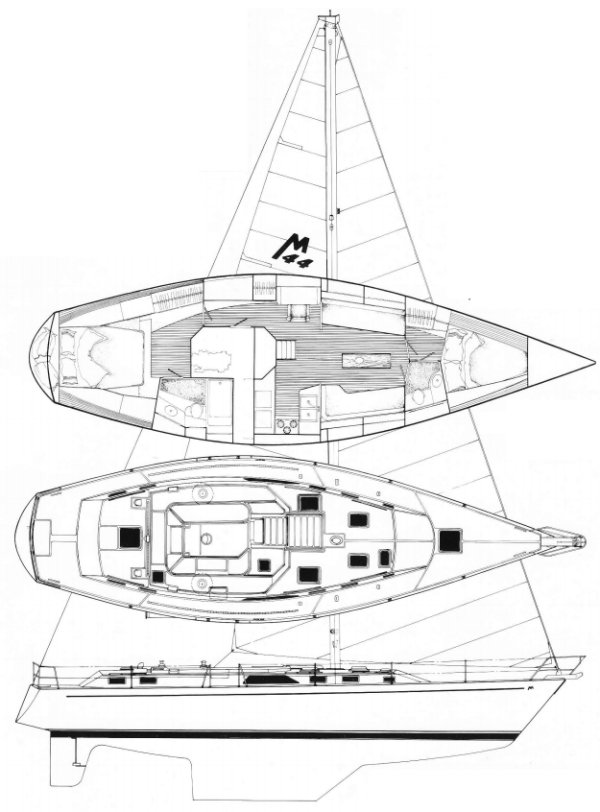 A Brief History
I am the 4th owner of Satori, as far as I know. Based off of documents that were on the boat, I believe she has 3 names and 2.5 name changes.
The original owner named the boat C'est La Vie, a french term that translates to "Such as Life". A phrase that is a way of shrugging off what can't be helped. The second owner re-named the boat Satori. Satori is a Japanese buddhist term that refers to finding a new point of view on life. Often translated to "Sudden Enlightenment".
The owner I purchased the boat from renamed her "Destiny", which I think is the name of his favorite stripper, but I can't say with 100 percent certainty. This is the .5 in the 2.5 names changes I referred to earlier. The name was changed on the Coast Guard documentation, but the name on the boat was never changed. He sailed the boat from St. Simons Islands, GA to Sarasota, FL. He only owned the boat for 9 months before he had a heart attack onboard and never sailed her again. I guess karma really is a bitch.
Satori sat in the water at Marina Jack in Sarasota for about 2 years with minimal maintenance. Until I came along. I knew there was a fair amount of overdue maintenance involved, but I was over confident and thought I could do anything. She had good bones and really just needed some TLC. Many systems have slowly failed over the years, but that is expected with an old boat.
I immediately moved aboard and began sailing her on a regular basis, all while juggling 10 projects at the same time… as I still do. Day sails, weekend trips and the yearly trip or two to Key West… All good training for the full time cruising we are doing now.
Satori Specs
Make: Morgan
Year Built: 1989
Designer: Nelson/Marek
Builder: Catilina Yachts
Construction: Fiberglass
Hull Type: Fin with rudder on skeg
LOA: 44′ / 13.41m
LWL: 35.33′ / 10.77m
Beam: 13.5′ / 4.11m
Draft (Max): 5′ / 1.52m
Water: 215 gal. / 814 ltrs.
Fuel: 85 gal.
Displacement: 23500 lbs / 10660 kgs.
Balast: 8200 lbs / 3720 kgs.
SA: 797 sqft / 74.04 sqm
Aux. Power: 1988 44hp Yanmar 4JHBE (Diesel)
List Price with Standard Equipment (cerca 1989): $134,950 USD
Morgan 44 Brochure from 1989