Sailing Satori is Completely Fan Funded. Here Are 2 Ways To Send The Love!
We are eternally grateful for being able to share our journey with you. Thanks to generous, every day people like yourself throwing a little into the treat and beer fund. All donations go directly to support our sailing, video editing, Arthur's massive appetite and of course a few frosty beverages to smooth the editing process.  Thank you for keeping our videos free and available for everyone!
Buy Arthur A Treat!
Want to be part of the Sailing Satori story? Send us a few bucks on PayPal, Arthur will love you for it!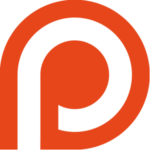 Get early access to episodes, exclusive videos, contests, one-of-a-kind merch, and more!